Overview
The Library's collections consist of mainly books, magazines, journals, audio-visual materials, newspapers, encyclopedias and dictionaries. The collections are classified according to the Library of Congress Classification (LCC) system.
The main reference is divided into two sections, which is the Open Loan and Red Spot. The Library sunscribes to digital resources such as ProQuest, Zinio, Afterall and Yishu journal.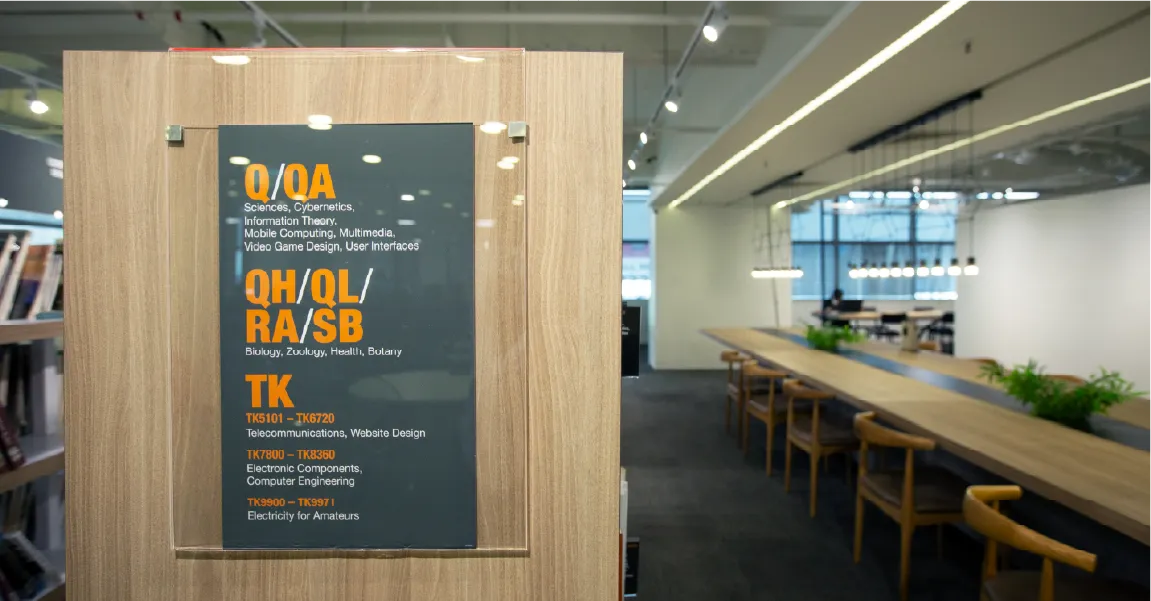 Open Loan
The Open Loan is a collection of library materials that can be checked out from the library by the student. The Open Loan collection consists of academic and general books in various subject areas related to our courses.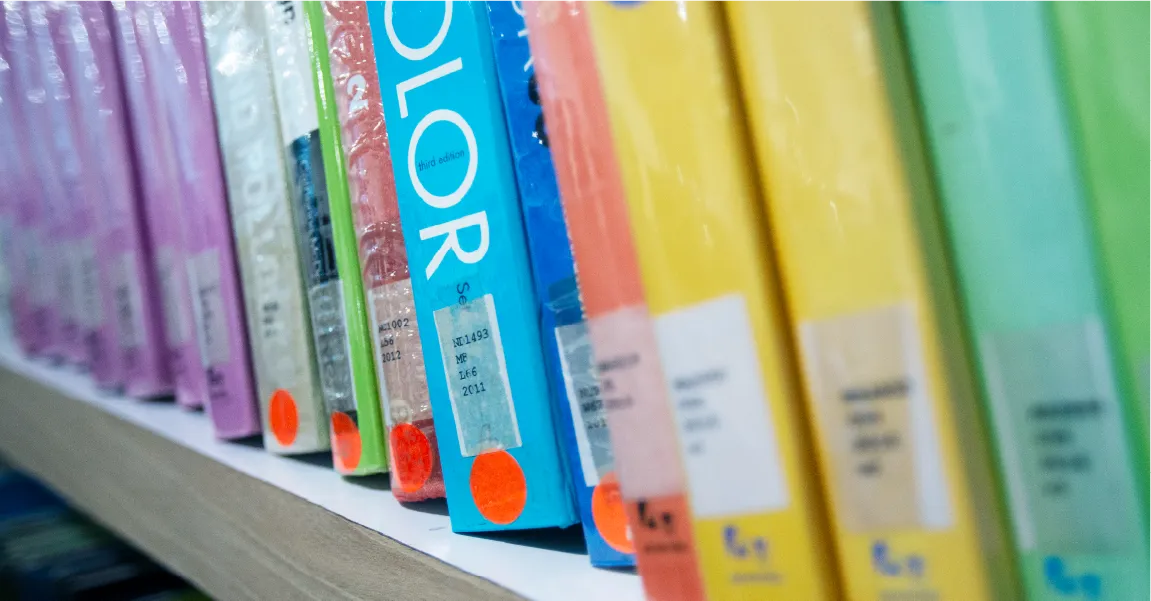 Red Spot
The Red Spot collection refers to reference books, encyclopedias, dictionaries, pop-up books and special collections. These are non-checkout items which can only be used within the library. Red Spot materials are labeled with a red sticker on the book spine.
Digital Resources
The One Academy library provides a wide range of digital resources such as e-books, e-magazines, e-journals and DVDs.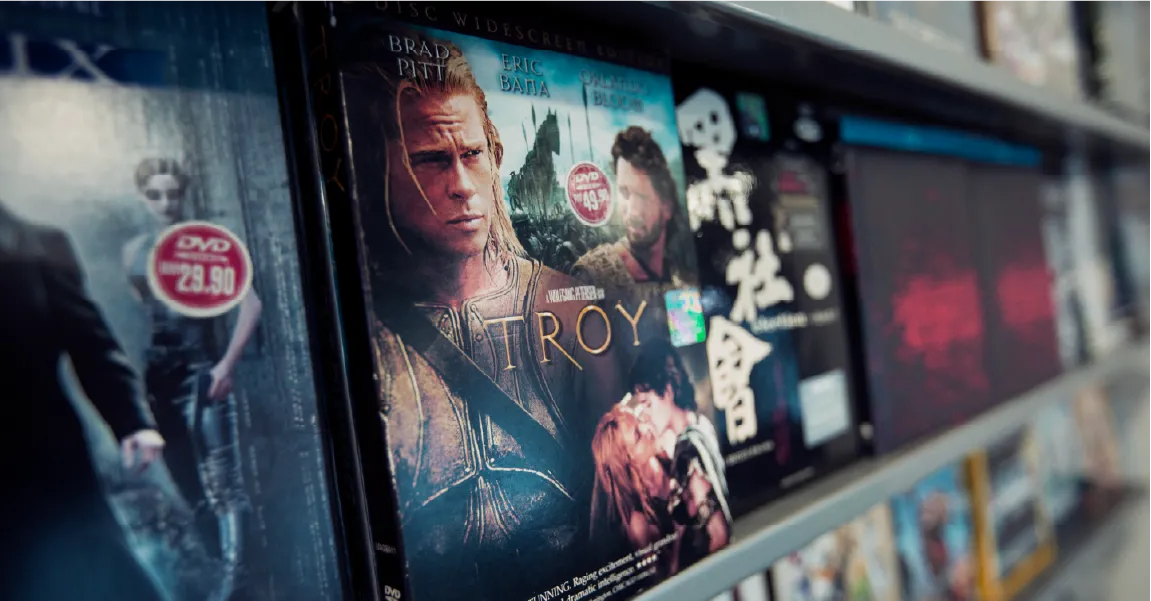 DVD
The Library has an extensive collection of DVDs and VCDs ranging from cinema greats to documentaries. A complete list of these videos can be found in the library system.
These videos cannot be taken out from the library and students must bring their own earphones/headphones.
Online Resources

How to Get Started
Go to ProQuest Ebook Central via
https://ebookcentral.proquest.com/lib/toacdmy
Click the "Sign in" Button
Registration can only be done in The One Academy Campus using computer or Wi-Fi.
Once registered, it can be accessed anywhere.
Learn more about ProQuest at
https://www.proquest.com/goProQuestEbookCentralVideos

Afterall is a journal of contemporary art, providing a forum for in-depth analysis of art's context and seeking to inspire artists to see art as an medium for change. Afterall's academic format differentiates it from other popular review magazines.
*Sunway Exlusive
Learn more about Afterall at
https://www.afterall.org/

The library has provided 3 stations for users to get access to Zinio. Each station contains 50 titles of magazines. Zinio digital stations are accessible only in the library.

A collection of the Library's digital resources which consists of e-books, e-journals, e-magazines, video recording and etc.

A national information hub, which is an implementation of Perpustakaan Negara Malaysia (PNM). The system creates a unique user experience to access the digital content.
Subject Heading Guide+
B - Philosophy, Motivation
D - History (In General), Southeast Asia, Malaysia Studies
G - Recreation, Social Life & Custom, Anthropology
H - Social Science
HC - Economics
HD - Branding
HF - Advertising, Marketing, Business
HM - Sociology, Cultural
M - Music, Musician
N1-N5300 - History of Arts, Postmodernism
N5400-N7340 - Artists, Art Exhibition
N7433-N9999 - Visual Art, Digital Art
NA1-NA1996 - Architecture (General), History & Architects
NA2542 - Sustainable Architecture, Green Architecture, Eco Architecture, Environmental Aspect
NA2700-NA2780 - Architecture Drawing, Architecture Rendering, Architecture Space
NA31 - Architecture (Dictionaries)
NA400-NA499 - Landscape Architecture
NA4100-NA4200 - Building Materials
NA6100-NA6900 - Public Buildings - Offices, Shopping Malls, Education Buildings, Museums, etc.
NA7100-NA7786 - Domestic Architecture, Houses, Dwellings (Houses, Apartments, Lofts, Residential, etc.)
NA7800-NA7900 - Hotels, Resorts, Clubhouses, Country Yards, Restaurants & Bars
NC1-NC1003 - Design in Portfolios / Logos / Corporate Identity / Trademarks
NC1300-NC1899 - Cartoons and Comic Drawing, Cartoon Films, Cartoon and Comic Characters
NC2-NC899 - Drawing, Anatomy, Figure Drawing, Perspective Drawing
NC900-NC999 - Illustration, Commercial Arts, Graphic Art
ND - Painting, Painting Techniques
NK1-NK1678 - Decorative Arts
NK1700-NK2195 - Interior Decoration
NK3600-NK9999 - Jewellery, Textiles, Woodwork
P - Mass Media, Communication, Semiotics
PE - English Language
PL - Language and Literature of Eastern Asia, Africa, Oceania
PN1-PN1551 - Literature (in General)
PN1560-3370 - Performing Arts, Drama, Movies, Films, Scriptwriting
PR/PS - English Literature, Novel, Fiction
PZ - Juvenile Literature
Q - Sciences, Cybernetics, Information Theory
QA - Mobile Computing, Multimedia, Video Games Design
T - Technology, Computer Graphics
TA/TJ - Engineering, Machinery, Robotics
TK - Website Design
TR1-TR850 - Photography Books, Photography Techniques
TR851-TR899 - Motion Pictures, Cinematography, Computer Animation
TS - Industrial Design, Packaging
TT1-TT599 - Fashion Design, Dressmaking, Pattern Design, Fashion Drawing
TT6-TT899 - Arts & Crafts, Handicrafts, Paper Crafts
Z - Typography, Layout, Book Design